life at natural power
Jai Lawless
Multi-platform wind turbine technician
What does your role entail?
I need to have detailed knowledge of Nordtank wind turbines, as well as turbines from other suppliers, which supports Natural Power's multibrand business. I perform scheduled maintenance throughout the year and carry out daily fault-finding tasks. I always make sure that service targets are met and carried out, so the turbines are maintained to the highest standards. This results in less downtime and more production.
My role requires me to work to the highest safety and environmental standards and being a member of the health and safety committee has allowed me to have a better understanding of these matters.
I also work alongside other technicians and have daily contact with supervisors and management. I always try and create the best relationship I can [with people], whether it be with technicians or clients.
What does your day typically consist of?
My typical day consists of monitoring 36 turbines and making sure they're efficiently running to meet the sites targeted output. When we're running a service campaign, we prioritise faulted turbines. We'll attend the faulted turbine and get it into an operational state then proceed to carry out the service. We always try and complete as many snagging issues as we can during the service.
On a normal day, when we're not carrying out the service campaign, we prioritise faults in order of how quickly we can deal with them, and this allows higher production across site. Once the site is clear of faults, we can proceed with any unplanned maintenance or retrofits.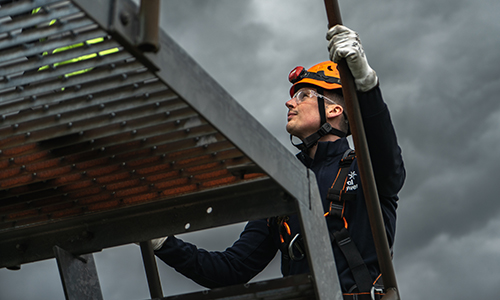 What do you enjoy most about your role?
I enjoy the responsibility of my role at Brockloch Rig. Recently, I have been given the opportunity to lead the gearbox exchanges on site, which has given me a great sense of leadership. Every day at site is different and provides new challenges. I look forward to the future at Brockloch Rig and all that entails with the repowering project.
How did you get into the role in the first place?
I got into this role when I was 18, which was after I finished high school. I attended college and undertook a 27-week German qualified wind turbine technician course (BZEE). It allowed me to immerse myself in the industry and pick up a passion that I still hold to this day. I passed the course and got a job with a company called Windtex Engineering.
I was contracting across the UK on multiple platforms for just under four years. It was at this point I started contracting for Natural Power at Crystal Rig wind farm, and shortly after this I got offered a full-time position. I spent 18 months gaining as much knowledge as I could on the Nordex and Siemens machines at Crystal Rig and made strong relationships across the company. I then left Natural Power to go travelling, but after a couple of months, I was eager to get back and re-join the company. In 2018, that opportunity came: I was positioned at Brockloch rig, and I haven't looked back. I thrive in my role and can see a long and happy future with Natural Power.
What is the most interesting project you have worked on and why?
The five gearbox exchanges I've been involved with at Brockloch Rig have been the most interesting projects I've worked on. It's essential life extension work and allows the turbines to continue running up until the decommission date.
The life extension work on-site consists of the monitoring and upgrading of main components that will guarantee the availability and production of the turbines to run, in this case, up until 2027. Carrying out these gearbox exchanges has given me a great sense of achievement, and myself and the team on-site have ensured that they were carried out to the best of our ability. Going forward, it's essential that all inspections are carried out regularly to ensure the structural stability of the turbine is sound and that all environmental conditions are covered.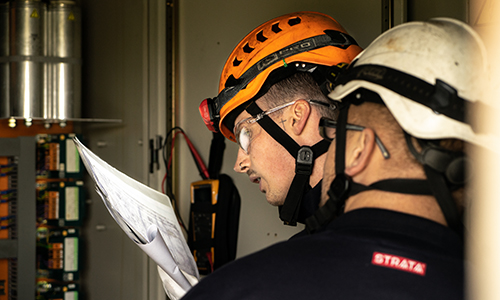 What is your biggest achievement at work?
My biggest achievement at work has been securing a position that I love at a well-organised site surrounded by likeminded technicians. I also recently achieved an award on the 'Naturally Powerful' employee recognition scheme, for championing our values of 'Leadership & Accountability' and 'Teamwork & Collaboration'. This was a hugely proud moment, as these values are extremely important to me and the company.