As we look to create a world powered by renewable energy to create a better future for our planet and the generations after us, this International Women in Engineering Day's theme of looking towards the future, focusing on the inventors and innovators who will change the industry for the better, inspired some of our team. We put these questions to them on the future of engineering and the renewables industry.
---
Who in engineering have you seen as changing the future for the better, and what about them is inspiring to you?
"Across our industry, engineers are among those spearheading initiatives to promote diversity and inclusivity in our workforce. Some of the strongest initiatives come from those sectors that are poised to grow enormously in the next 10 years: heat networks and offshore wind.
"When planning for an "all hands-on deck" future, these sectors know they need to deliver on their ambitions to recruit, retain and promote women, people of colour and people from diverse cultural backgrounds. I see the people behind the taskforces, leaders' networks and bottom-up equality, diversion and inclusion (EDI) groups as really changing the future for the better. Many of these people are engineers, and engaging with EDI represents quite a departure from their day job.
"I'm inspired by those who dare to step beyond their technical qualifications and normal professional identities to enact social and organisational changes that also strengthen our side in the fight against climate change."
Louise Waters, renewable heat engineer
"Right now, I'm very inspired by women who are working on the energy transition and who are determined to integrate climate justice into their work. Megan O'Connor, for example, is an engineer and founder of Nth Cycle, a start-up that is developing and scaling technology to recycle critical minerals through battery recycling. This is an absolutely vital need in a circular economy, and, perhaps most importantly, it is necessary to alleviate the suffering of indigenous people globally whose fragile ecosystems and lifeways are destroyed in our hunger for electric cars and battery storage."
Meghan Reha, principal engineer – wind
"Secretary Granholm's leadership with fortitude is a vital driving force in the energy transition in the US. Successful change starts at the top!"
Lynn Appollis-Laurent, principal engineer, energy storage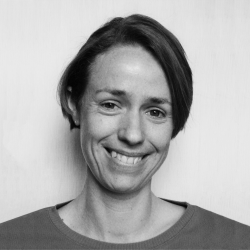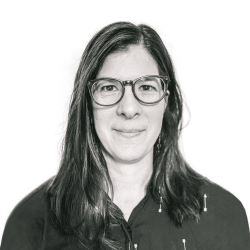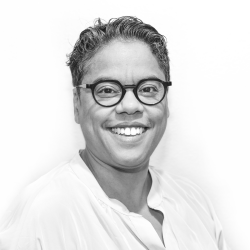 Louise, Meghan and Lynn
---
What does the future of engineering look like for you in the renewables industry? What do you hope to see?
"The future of engineering in the renewables industry is exciting. There is ever-increasing interest and a recognized need for new technology and continued efforts to deploy existing technical solutions for a cleaner future. I'm grateful to play a role in the energy transition."
Holly Burnett, senior vice president
"I hope to continue to grow and develop with the renewable energy industry. As the renewable energy industry continues to evolve, I look forward to developing and advancing processes to assist in successful implementation of renewable energy systems. I hope to continue to see advances in technology that make renewable energy more cost effective. Additionally, I hope to see an emphasis on end-of-life recycling and sustainable decommissioning operations."
Alexandria Dionigi, project engineer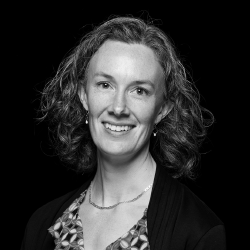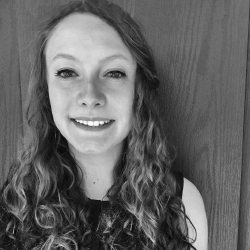 Holly and Alexandria
---
At Natural Power, our mission is to create a world powered by renewable energy, which is very future focused. How is your work creating a better future for the next generations?
"I see my role as an energy storage technical advisor as integral in supporting the clean energy transition. Grid operators and utilities are looking toward renewable energy resources to shift from legacy fossil-fueled base load power plants. These renewable energy resources, coupled with an energy storage system, provide an alternative for base-load capacity. Despite the pandemic-driven supply chain challenges, construction delays, and record-level commodity prices, we continue to see sustained growth in renewable capacity additions. Stand-alone and hybrid storage systems help harness variable solar and wind energy resources, enabling the dispatching of this energy when needed during peak loads and supporting grid resiliency.
"The reliability and performance of these energy storage systems are critical to ensuring the future growth of the renewable energy industry, taking the energy transition to the next level. Along with my team at Natural Power, my work supports our clients by advising on potential risks, technical design, and operational and commercial factors impacting battery storage projects' performance and reliability."
Lynn Appollis-Laurent, principal engineer, energy storage
"I live in an area with a fair amount of wind development, and sometimes it amazes me to remember that my role as a technical advisor has been part of making these wind turbines run. In the short term, this means some of my farm neighbors don't need to take second jobs; other neighbors can have work that suits them and supports their families.
"In the long term, I see myself as part of the generation building the skeleton that will be the circular economy. Yes, we will probably need to use this electricity differently than we do now, but I am proud of how my work is contributing to a world in which all our needs are met, and no one needs to be sacrificed for the comfort of others."
Meghan Reha, principal engineer – wind
"Talking about Scotland and the UK's drive towards net zero, Chief Exec of the Committee on Climate Change Chris Stark said: "If there is a test of whether we are serious, it's heating". I think he says this because tackling emissions from heat is an undertaking that will involve enormous amounts of effort across society.
"Through Natural Power's work with public sector organisations like local authorities and NHS Trusts - as well as private sector clients - we are directly helping them to decarbonise their heating energy use (installing heat pumps, developing district heating projects, improving efficiency and pairing electrified heat with renewable electricity generation). But an important, indirect benefit is socialisation of alternatives to the gas boiler: the individuals working in client teams are often encountering clean heating technologies for the first time. If we can demystify these technologies, we 'derisk' them by removing that fear of the unknown.
"Heat projects are hard because they have to reach deep inside buildings and interact with people's everyday lives; on the flipside, this brings the opportunity to deliver some really important 'soft' benefits like improving health and comfort, preserving heritage and mitigating fuel poverty.
"Future generations need us to make progress now on these issues, as well as climate change, so that there is a pathway to a prosperous future on a liveable planet in 50- or 100-years' time."
Louise Waters, renewable heat engineer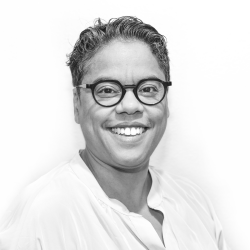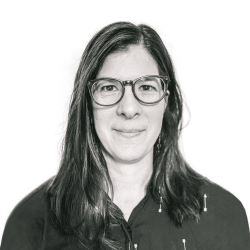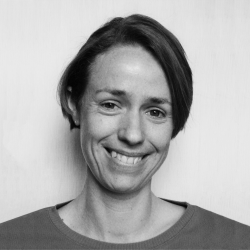 Lynn, Meghan and Louise
---
What would you say to the future inventors, innovators and engineers to help inspire them to pursue a career in engineering?
"Engineering combines innovative thinking with scientific knowledge to solve problems that benefit society. It is rewarding to utilize your engineering tools and thinking to solve problems, simple to complex, to benefit those around us."
Alexandria Dionigi, project engineer
"I haven't ever met an engineer who wasn't glad they were an engineer. It's a background that prepares you for a very diverse set of roles in many industries and allows you to apply creative problem solving to help tackle some of the world's largest challenges."
Holly Burnett, senior vice president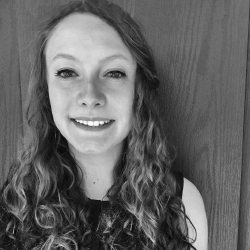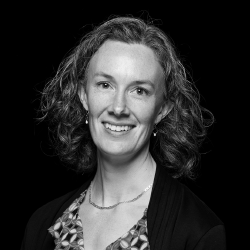 Alexandria and Holly