Natural Power's offshore wind experience is both vast and global. We've worked on over 100 projects in 16 countries, which gives us both localised and international experience. These projects:
total 40.07GW from 6,591 turbines*
total 7.87GW operational wind farm experience
include 6 floating offshore projects (200MW, 37 WTGs)
span 16 countries (Belgium, Denmark, England, Finland, France, Germany, Ireland, Japan, Netherlands, Northern Ireland, Scotland, South Korea, Sweden, Taiwan, USA, Wales).
We work across the full lifecycle of projects and services that include:
tender strategy and coordination
planning, permitting and environmental support
developer-side support services
stakeholder management and public consultation
geophysical and geotechnical support services
HSE services, including CDM support
advisory and due diligence
project and package management
electrical services
operations, asset management and inspections.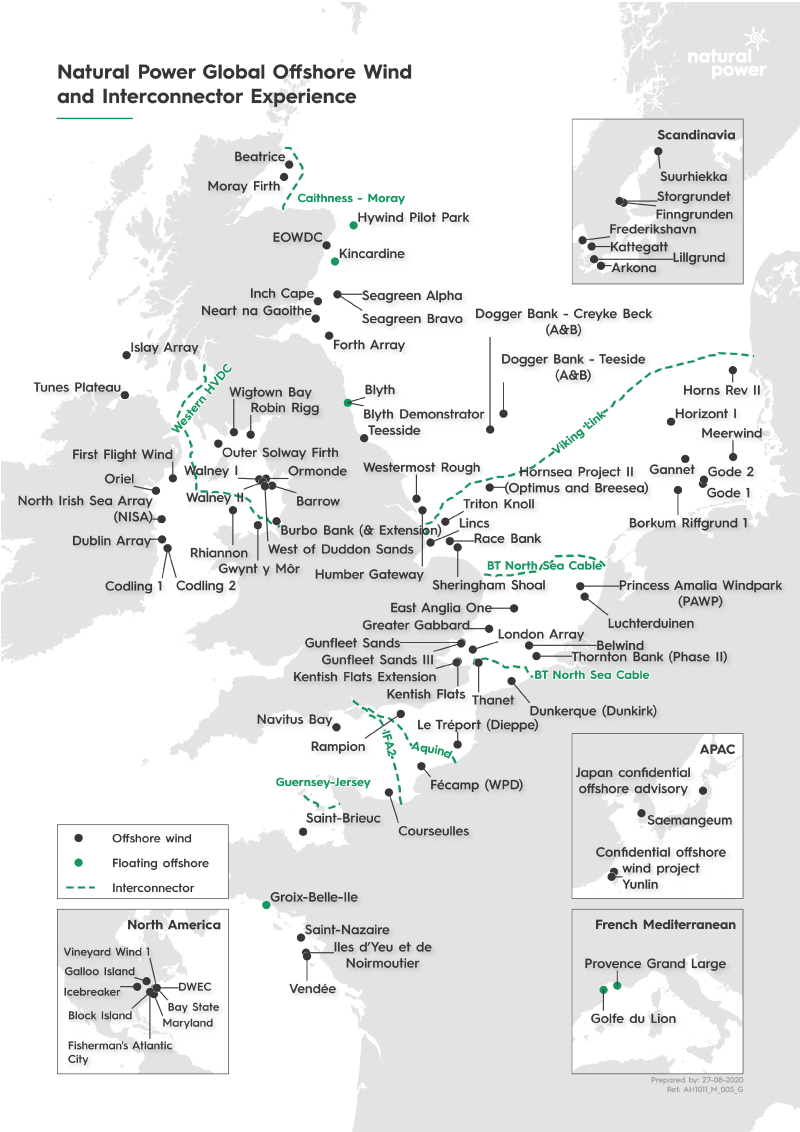 Find out more about our offshore experience here or read our offshore case studies.
*comprising activities at all stages of the project life cycle.