In April 2022, Natural Power was awarded the contract to deliver service and maintenance services for the Windy Standard Wind Farm (also known as Brockloch Rig), based Northeast of Carsphairn in Dumfries & Galloway.
The wind farm consists of 30 2.05MW Senvion MM82 and MM92 turbines with an installed capacity of 61.5MW. The team had already been working successfully on Windy Standard 1, which was the earliest of the wind farms to be built on the site and consists of 36 Nordtank NTK600 turbines with an installed capacity of 21.6MW.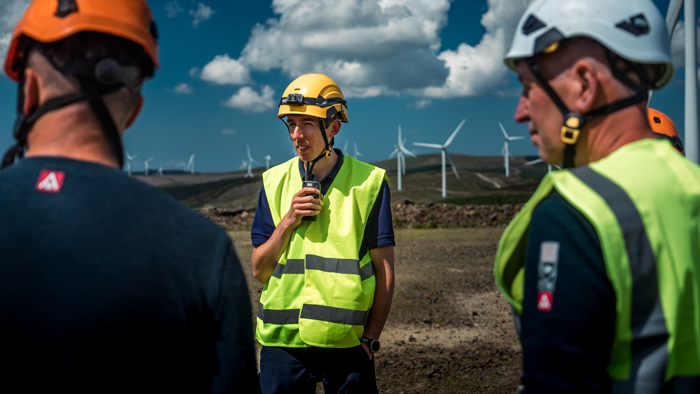 The team is overseen by Service Operations Manager Alasdair MacPhee and consists of:
George Phillips, Team Lead
Kenny Shanks, Logistics Co-Ordinator
And a team of technicians including; Grant Hamilton, Kyle Butterworth, Charly Jackson, Scott Marshall, David Paton and James Gracie.
Q1. What are they responsible for?
The team manages the site on behalf of the client ensuring it runs safely and efficiently.  In addition to their site management responsibilities, they also provide servicing and operational support to Windy Standard Wind Farm. This includes the planning of service campaigns for all the turbines on site and the resolution of faults for all turbines on site.
Q2. What key activities has the group undertaken in since taking over?
There have been several major campaigns carried out by the team. These were planned to take place at times when disruption to normal operations were at a minimum and any losses of energy generation could be minimised. To date they have carried out a 5th annual service, blade inspection campaigns, gearbox Inspections and bearing exchanges.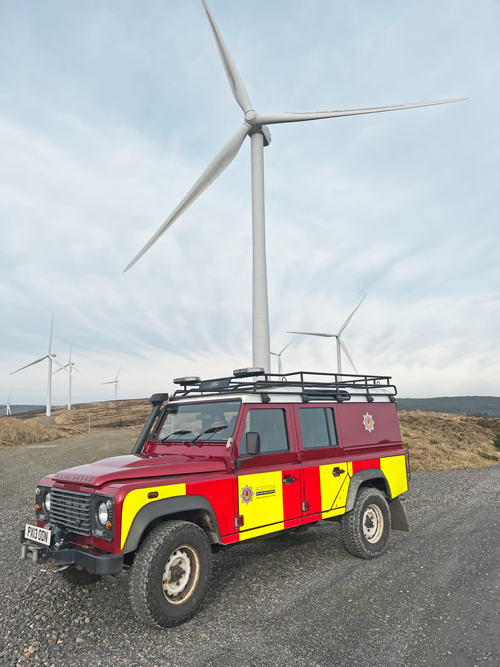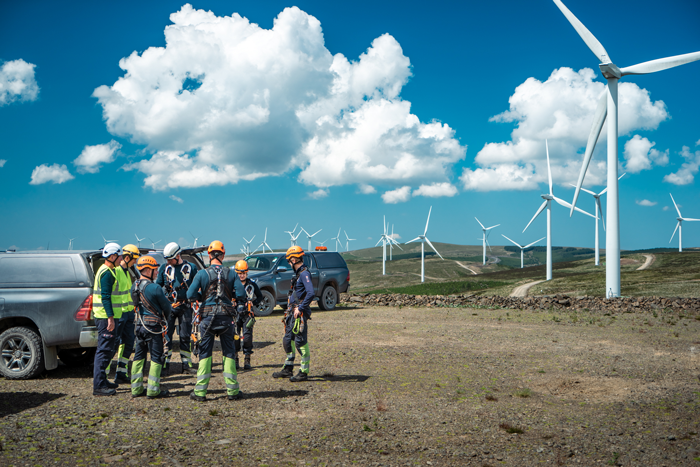 Q3. What have you achieved since taking over the site?
There have been a few initiatives which we were really pleased to implement in the past year. We were able to get the service campaign back on track, and in date. We carried out training to get the team to Authorised Technician status on the multiple sites. From a health and safety perspective, we conducted emergency exercise training on both turbine types as well as inviting the Scottish Ambulance and Fire Services to site to talk about emergency preparedness.
The biggest achievement however was that we were able to improve the warranted availability on site from low 90% when we took over, to a year of 99%.