What was the aim of the work?
We supported the decommissioning of the first offshore turbines constructed in the UK by working with stakeholders to secure the necessary permitting for the works to take place. We also carried out fisheries liaison services to ensure that there were no delays to the decommissioning works due to fishing activities.

What was the outcome?
We secured the Marine Licence in a timely manner, which allowed the decommissioning work to start as scheduled. The turbines and associated infrastructure were fully decommissioned in the summer of 2019. Once completed, the client was able to add to their decommissioning experience and portfolios.

We made sure there were no delays caused by left fishing equipment in the area. We achieved this through liaison with local fishermen and negotiating cooperation agreements whereby fishermen agreed to remove their fishing gear from the works area. Negotiations were successful, and both fishermen and E.ON were happy with the outcome.

What did Natural Power do to get this result?
This was the first full decommissioning of a wind farm in the UK. We acted as an advisor by providing intelligent solutions and cost-effective solutions to move the project forward. We prepared and produced the marine licence application documentation for the project, including the marine environmental assessment. We also provided stakeholder consultation services for the decommissioning works for two turbines and their transmission infrastructure.

After getting consent for the work, Natural Power carried out fisheries liaison before and during the decommissioning works to make sure there were no delays to the project occurred due to interactions with local fishing activities.

Through close liaison with the client and marine stakeholders, such as The Crown Estate and the Marine Management Organisation, we were able to submit the application on time.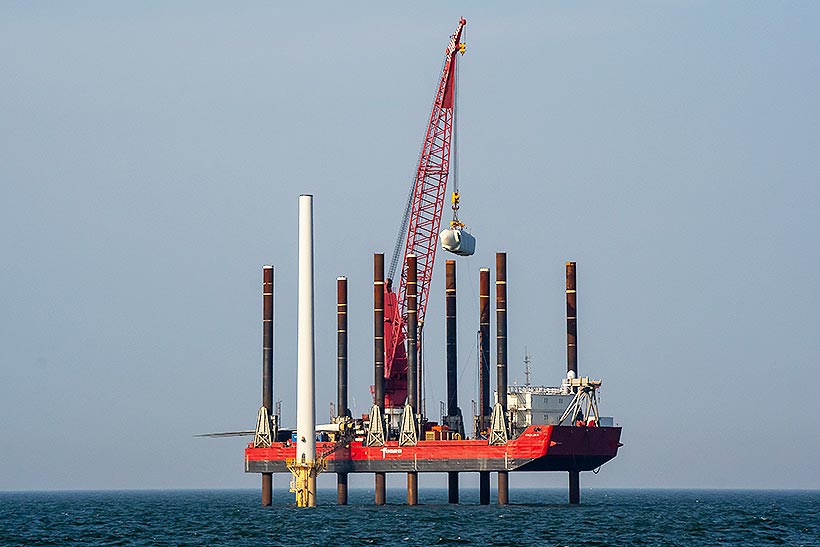 Project stats
On budget
All services were delivered within the client's budget.
Achieved
First consent for decommissioning of a wind farm and associated infrastructure achieved.
Delivered
Works were delivered within client's timescales.