At Natural Power we are passionate about data; how it is gathered, how it is analysed and how it is presented. It is easy to be overloaded with too much data, so we have developed PerformanceCentre® our customisable and interactive data platform for asset owners and operators.
PerformanceCentre® offers a suite of services to provide the user with the data needed to inform effective decision-making and give a greater degree of control over their assets.
Analysis Services
Monitor the live and historical performance of your project against warranty and budget. User configured dashboards summarise downtime and KPIs.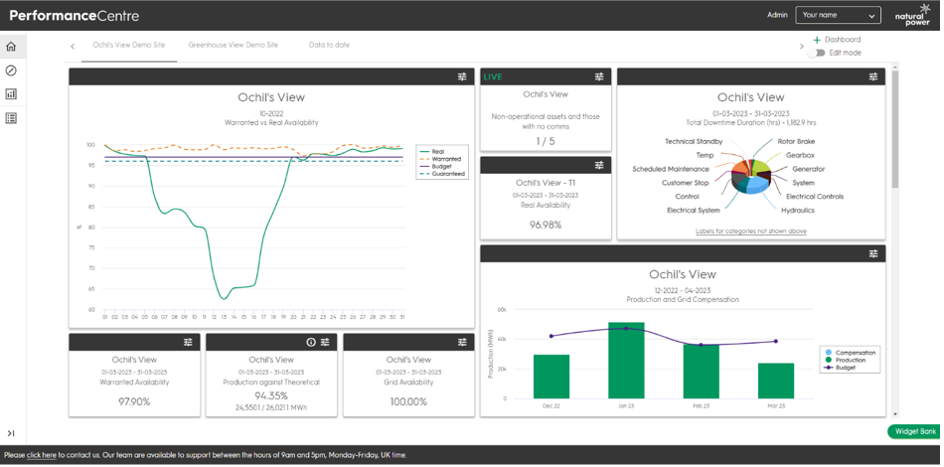 Real-time information (RTI) services
Integration with real-time data sources and clear visual and email notification of alarms, ensure that changes in status, downtime events and underperformance will not go unnoticed.
Designed for wall-screen use, our map screens with live data will draw attention to alarms, curtailments, site access and transfers in real-time.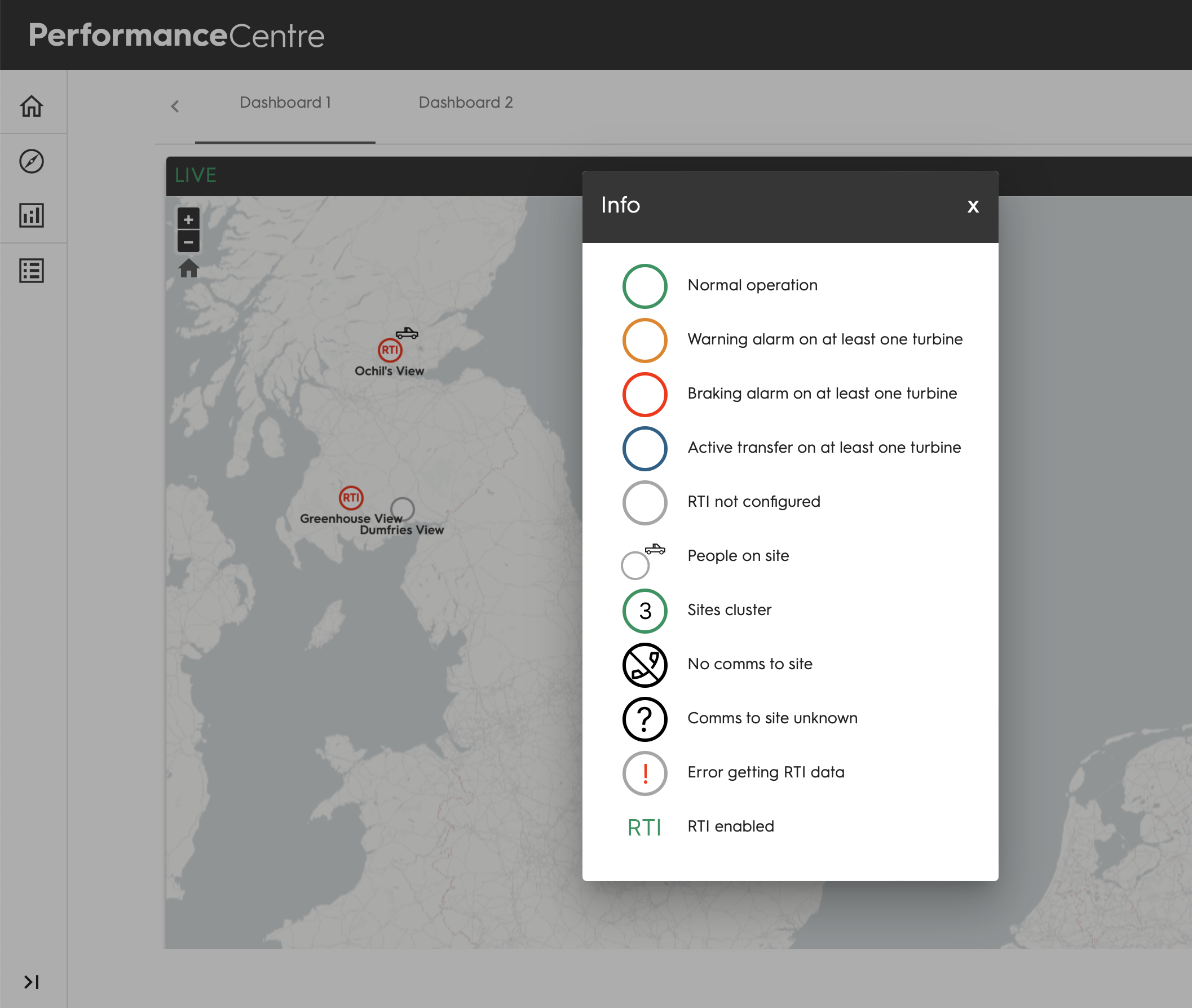 Operations and asset management services
Keep abreast of live and historical site access, restrictions, planned outages, work on site and incidents. View or download your data in a few clicks from reporting and data extraction.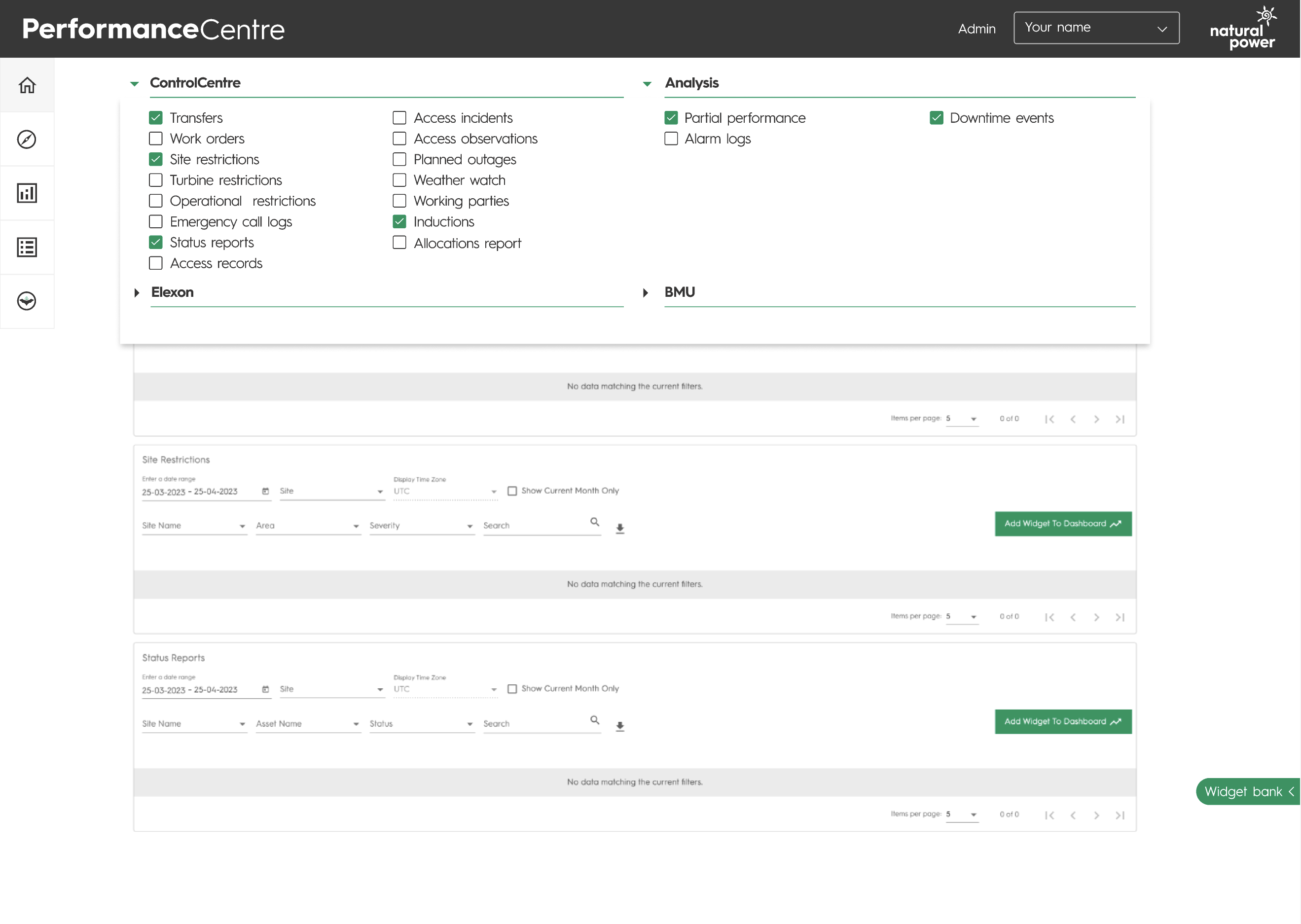 Track tasks with the site log, which allows the recording and monitoring of all site activities. These can be assigned to a responsible person and associated chat and history are available to form a complete picture of their ongoing status.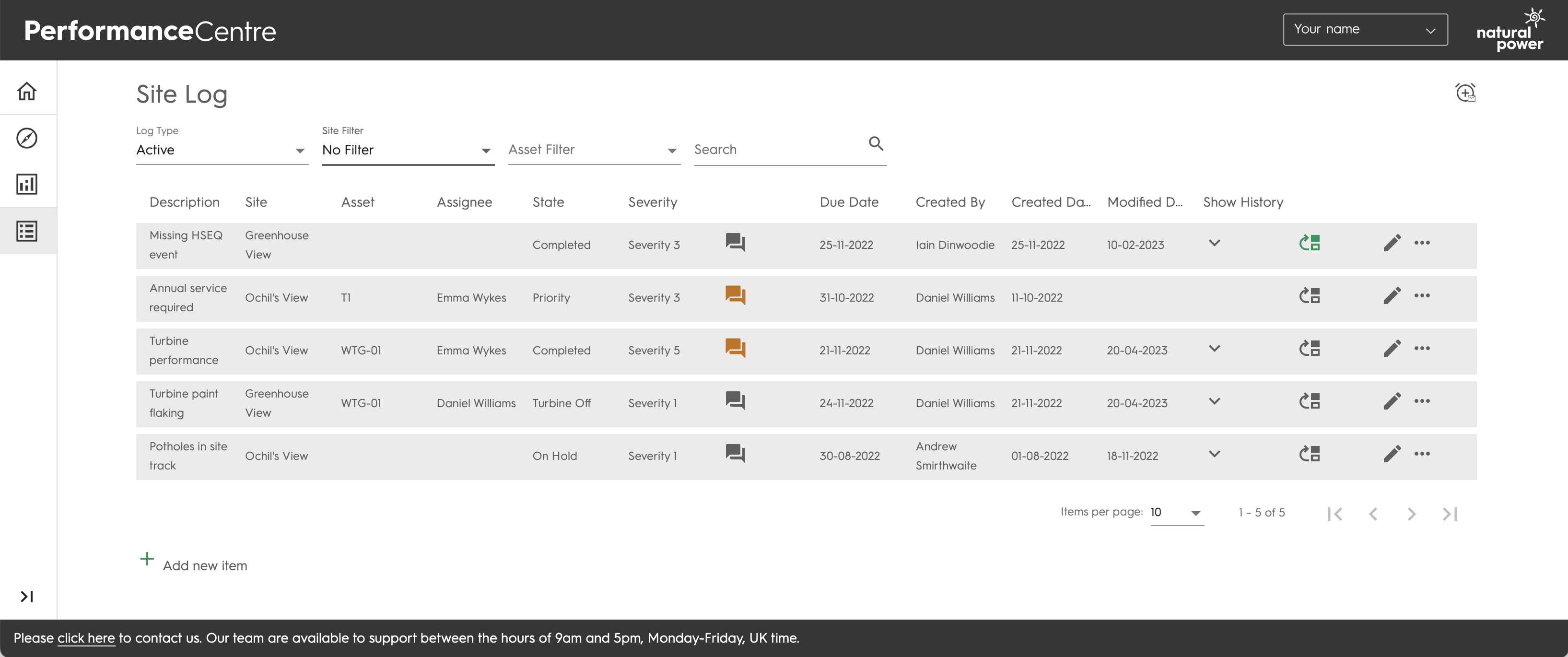 Client application programming interface (API)
Automatically extract your data using our comprehensive API.
Grid participation services
Monitor Balancing Mechanism participation, physical notifications, bid offer price and bid acceptance volume. Enjoy quick comparison of your site and Elexon data and easy viewing of the volume of curtailment and assessment of forecast accuracy. Elexon data can be viewed and downloaded from PerformanceCentre®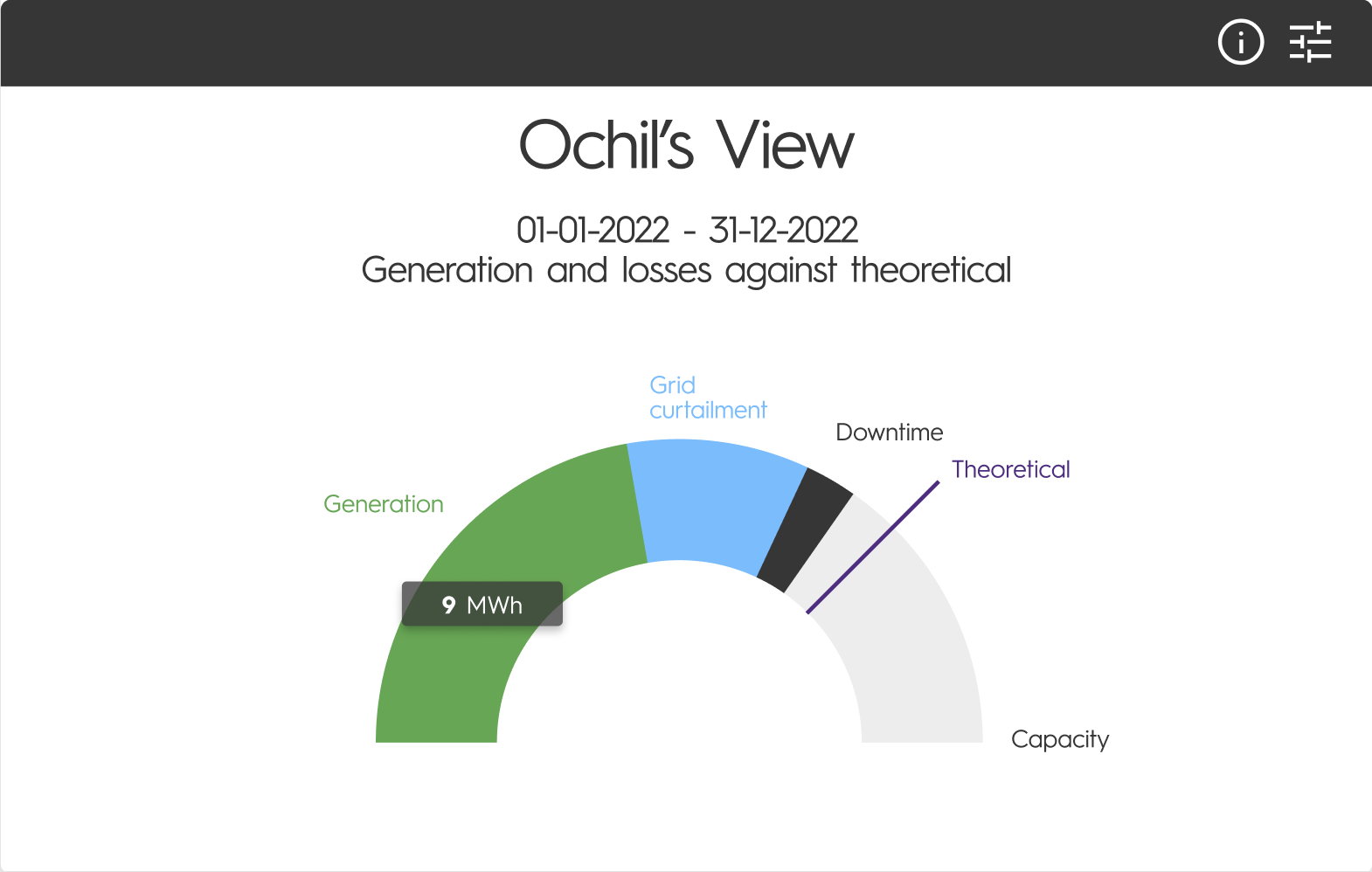 Can PerformanceCentre® make a difference to how you manage your renewable energy asset?