life at natural power
Aaron Dickinson
Energy analyst
When did you join Natural Power? 
I joined Natural Power in August 2021 as an Energy Analyst. Before being at Natural Power I worked in solar PV array design for a domestic / commercial solar PV installer, which introduced me into the world of renewables. Since joining Natural Power my knowledge in solar PV has increased tenfold, but I have also worked on other renewable energy technology types like wind, BESS and, more recently, green hydrogen.
What does your day typically consist of?  
It may sound cliché but honestly every day is different. Compared to some other departments at Natural Power, the analytics team's projects tend to be relatively short term being anywhere from one week to two months. Each project can vary completely in terms of whether its wind or solar, pre or post construction, indicative or detailed analyses. The day always starts with me looking at my checklist that I made the afternoon before and prioritising my tasks for the day ahead. The majority of my time is spent on project work, and I work quite closely on the solar analysis work that is needed for due diligence projects that come via the Advisory team.
Beside the project analysis that I work on, there is the project management side that is equally important and requires time. This would entail making sure that the project delivery is on schedule, the next project is lined up and that relevant calls are made with the clients to gain understanding of the project and what data inputs are required.
As the projects can be only a few weeks each in length, there are many clients and projects to manage that require kick off calls, internal resourcing, delivery timescales, data management and regular client communication.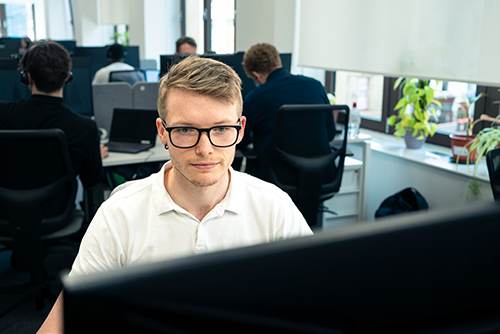 What is the most challenging part of your role?  
I think that being able to manage multiple projects at the same time is a skill, however it does not come without challenges. An aspect of my role that is essential is being able to react to unexpected situations and managing the impact this has on a project. Whether it is an analysis becoming much more complex than anticipated or delays in projects starting to due to data inputs not being available, its important to keep the client informed on how this has an impact on the project scope, budget and deliveries.
What is the most interesting type of work you have done and why?  
I have worked on multiple projects with certain co-located renewable energy technologies, including wind turbines, solar PV, BESS and electrolysers for producing green hydrogen. We are seeing co-location being discussed more and more in the industry and there are many benefits to justify co-location of renewable energy technologies. Why I find this interesting is because there are more things that need to be considered when assessing the feasibility of co-locating certain renewable energy technologies, and it's interesting to see how these different technologies interact with each other, whether that is working harmoniously or conflictingly.
Provide a hidden talent or quirky fact about yourself!? 
When I am away from my desk and not doing analyses, I will either be crocheting on the next random project or singing away to myself.