life at natural power
Richard Pooley
Senior Inspections Engineer
When did you join Natural Power?
I joined Natural Power in September 2022 having previously worked as a maintenance scope lead with a large OEM within the wind industry.
What does your role entail?
I carry out inspections across European onshore wind and solar farms. My role typically includes providing detailed visual inspections on wind turbines throughout their lifecycle along with generator testing and gearbox endoscopic inspection. I also work with the due diligence team to carry out Balance of Plant (BoP) inspections. Part of the role has involved carrying out retrofits on turbines, the most recent one was part of a life extension project retrofitting auto lubrication systems. On the solar side, my job often involves sticking on a pair of wellies and trudging through muddy fields to ensure all equipment has been correctly installed and maintained! Another newer element of my role is acting as the department's health and safety representative, attending the Health and Safety committee meetings. I have also been tasked with managing the departments tooling, ensuring we have everything we need to complete our work on projects.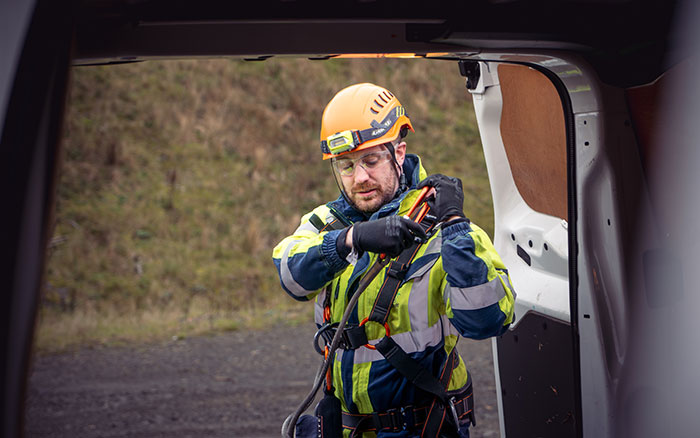 What are the most rewarding and challenging parts of your role?
It has been rewarding to be involved in projects in so many countries. This role has offered me the chance to visit places I have never been before, and it is great to see how renewable energy is being adopted across the world.
What is the most interesting inspection project you have undertaken and why?
For a recent due diligence project in Hungary involving five sites, I carried out BoP inspections on each windfarm along with wind turbine inspections. Our inspections helped the client decide if they wanted to go ahead with the purchase of the project through the information we provided. It was an interesting one to be involved with as well as being a great learning experience as we uncovered a lot of information during the site inspection that wasn't available previously and went on to help the client make their final decision on the purchase.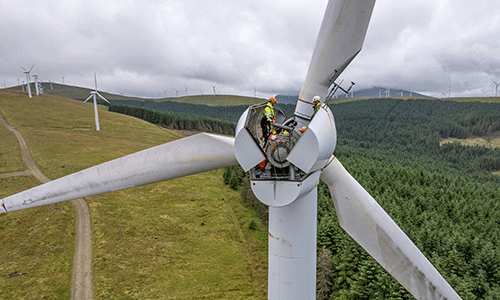 Provide a hidden talent or quirky fact about yourself?
I wouldn't really say I have a hidden talent as such, but I am good at working out why something isn't working! Which has been useful in leading me into this career. I still enjoy messing about with cars when I have the opportunity, although my free time is often taken up entertaining my 1-year-old Rough Collie, Rodney. I enjoy hillwalking when it isn't raining, although most of my hill walks end up in the rain.