With solar power being the largest renewable energy sector in the world and the demand of our ever-growing energy resulting in the need for more battery storage, we've built a specialist team of solar and storage experts. Some of the team share their background, the projects they've worked on and where the see the solar and storage industry going in the future.
---
Hannah Staab, head of advisory – Europe

I envision how energy systems will look in a net zero world
"I've been working in the renewable industry for nine years. A lot of my work and industry engagement now focuses on envisioning how our energy system will look like in a net zero world and what that means for the way renewable energy generators and storage assets will have to operate. We'll see a lot more hybrid assets that can produce electricity and help keep the grid stable at the same time but making these kinds of projects viable from a technical, commercial and regulatory perspective isn't straightforward. I help clients look at their existing projects or new developments and understand how they can future-proof them to take advantage of things like dynamic electricity pricing, grid support services and electrification of the wider energy sector."
Helping clients understand the intricacies of the solar market
"I recently helped evaluate a Spanish solar developer on behalf of a potential buyer. In addition to assessing the viability of specific projects within the developer's pipeline, I helped the client understand the intricacies of the Spanish solar market and to what extent this developer could demonstrate a competitive advantage over other companies. This allowed the client to size their offer not just based on the project pipeline but on the developer's overall expertise and credibility. This would allow them to grow their business in future."
There's always more to learn with solar and storage
"The best thing about working in the energy sector is that we're part of a massive transition that fundamentally changes the way we all use and interact with energy in our daily lives. Solar and energy storage in particular are technologies that can be deployed from small-scale domestic applications to huge, grid-scale infrastructure projects. And the underlying technology is constantly evolving – there's always more to learn."
---
Ioannis Stylianou, senior technical advisor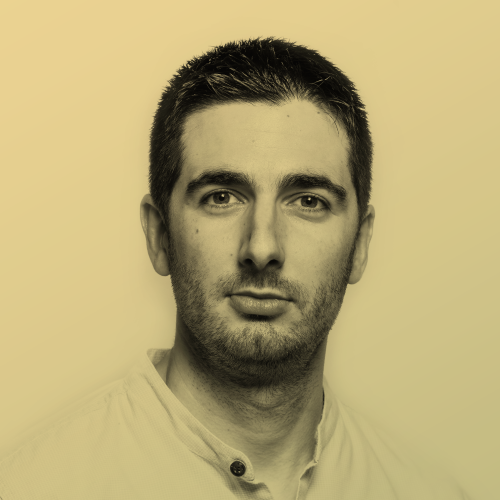 Most of my experience lies in leading technical due diligence for project financing
"I've been working in the renewable energy sector for just over six years now, and I've spent all that time as a technical advisor. Most of my experience revolves around solar photovoltaics (PV). I've provided inputs to, or led assignments for, solar PV projects that were either in their development stages, under construction or in operation. I particularly enjoy leading technical due diligence studies for project financing purposes, which is also where most of my experience lies. Having said that, I also have a strong interest in onshore wind, which is an area I've been gradually expanding my knowledge on over the past couple of years."
I've worked on one of the world's largest PV solar projects to have bifacial PV modules
"The most interesting project I've worked on is the 297 MWp Potrero solar PV project in Jalisco, Mexico. I was responsible for leading the pre-financial close technical due diligence review and subsequently the construction monitoring of this flagship project on behalf of the lenders, who were the International Finance Corporation and Banco Nacional de Comercio Exterior (Bancomext). What made this project really interesting was that it was one of the world's largest solar PV projects to have bifacial PV modules installed at the time in addition to being a fully merchant project. I particularly enjoyed providing inputs during the negotiations of the project's engineering, procurement and construction (EPC) and operation and maintenance (O&M) agreements."
Emerging perovskite technologies is making the industry's future exciting
"The pace with which the industry is evolving, from the scale of the projects to the technological elements themselves. Ten years ago, a 5 MWp project would have been considered as a large-scale one, whereas today we see single projects with capacities 100 times more than that. On the technological front, five years ago bifacial PV modules were not commercially viable, whereas these days I would be surprised if the use of bifacial PV modules was not entertained, even if briefly, during the development stage of a large-scale PV project. And with perovskite technologies emerging in the researching front, despite the challenges that need to be overcome for the technology to be considered bankable, the industry's future couldn't be more exciting!"
---
Lynn Appollis-Laurent, principal engineer, energy storage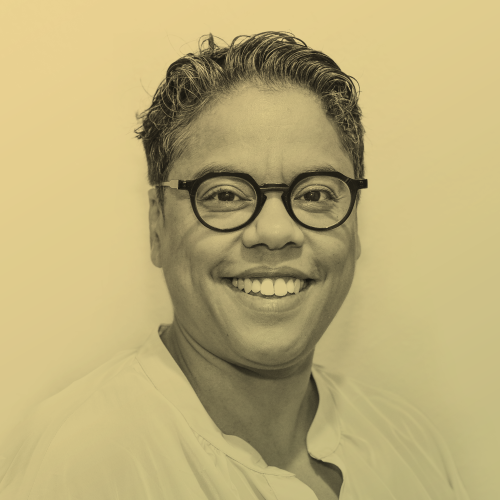 My previous experience and expertise are primarily in the power and renewable energy industries
"For strictly renewables, I've been in the industry for over four years. In my previous roles, I worked with and interfaced with the renewables industry concerning its interconnection with the existing power grid. My previous experience and expertise are primarily in the power and renewable energy industries with previous positions held in transmission power grid operations, maintenance and performance management; delivery of energy storage projects through the project life cycle; and evaluation of energy storage technologies, system design and integration."
Being hands-on and on-site during a utility-scale energy storage installation
"The most interesting renewable project that I've worked on was a standalone 20 MW utility-scale energy storage installation in the Mojave Desert in eastern California. The project was the first grid-scale BESS constructed for this customer, and despite this it was installed and commissioned in under one year. The BESS project provided resiliency and reliability to the electrical system grid and allowing for greater utilization of key renewable energy assets.
"The aspect that I enjoyed the most was the experience gained in being hands-on and on-site during most of the construction, installation and commissioning phases. Some of the unique challenges we faced were executing this work under the extreme weather conditions of the Mojave Desert, both in the summer and winter months. An energy storage system involves the integration of many technical components and devices. To successfully commission the site, we had to learn each component's nuances and operating parameters and understand how these parameters interfaced across the system. Sometimes a change in a parameter in a sub-component could result in a critical issue at the system level. The lessons I've learned in being a part of this project was an invaluable growth experience to my career, especially in the renewable energy context."
The battery storage industry needs more historical data and experienced people
"Despite its rapid growth and increase in deployment numbers, the battery storage industry remains a nascent industry in need of historical data and experienced role players. Declining battery costs and response to supply chain challenges faced by the first-tier battery suppliers, more and more second- and third-tier battery manufacturers are entering the battery energy storage market. It calls for a greater focus on safety, quality controls, and product testing for new and unproven battery suppliers."
---
Pradeep Jayakumar, senior energy storage consultant
I support the development of energy storage and hybrid projects
"My area of specialism is energy storage and hybrid systems, and I've worked in the industry for eight years. As a senior energy storage advisor, I support developers, lenders, suppliers and network operators in various aspects of an energy storage or hybrid project. From early-stage feasibility, planning support, technical due diligence (sell and buy side), preparation of Employer's requirements, managing tenders, supporting contract negotiations up to financial close, construction monitoring, testing and commissioning and operational monitoring. The projects are mostly in the UK and Europe, but we often support clients in the Americas and in various regions in Africa as well."
I'm working on a portfolio that has some of the largest battery projects in the UK
"I'm working on a transmission connected energy storage portfolio (totalling 4 GW) across the UK, which is really interesting. We're currently supporting a leading investor in acquiring a stake in a large portfolio of transmission connected batteries in the UK. The battery projects range from 300 MW/1.2 GWh to 1000 MW/4 GWh. When installed, they'll be some of the largest in the UK. Our scope currently includes a technical due diligence of the technical design, planning and grid connection status."
Even if innovation stops, we can still be 100% clean
"The most exciting idea in the solar and energy storage industry is simply that with existing technology, we can go 100% clean, globally. We don't need any more innovation: if innovation stops now, we can still be 100% clean. But the innovation does not stop, technology rapidly improves, and costs reduce. The idea of a using clean natural power for our energy needs is closer than it ever has been."